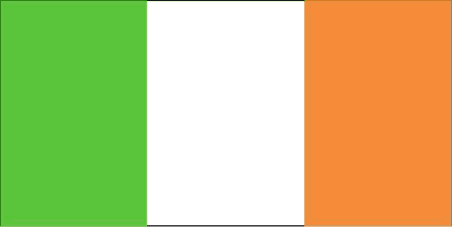 Tonight was a pretty good end to the otherwise very disappointing week. Although, I didn't manage to pull the week into the black, I did have some success tonight despite spending an absolute bomb on tournament entries tonight!
Last night was a really heavy night out in town, which resulted in me passing out on my friends floor at about 5am and surfacing at 10am with a bit of a hangover. Woops, not the best of starts to Sunday! So as you can imagine, I wasn't sure how capable I would be in playing well tonight.
But nevertheless, I loaded up the majors on all my main sites (ladbrokes, stars x2, boss, full tilt, ongame x2) and got ready at 5pm to begin. Despite being pretty tired I did manage to play, what I thought was, very good poker today. Making good reads and not making too many mistakes. That being said I did spectactularly bust out the $240 Sunday Brawl first hand AA beaten by KK and first hand in the $109/$40k on stars in a pretty interesting spot.
I managed to final table the early $25rebuy on iPoker coming in at 1/6 but I was pretty cold decked losing QQ to AA in blind vs blind to the other big stack and then losing a coinflip to finish me off in 5th place for just shy of $1k.
I also took a nice run in the Boss major (€140) cashing somewhere around 50th and a nice deep run in the Sunday Million cashing in 115th/8027 runners for just over $1k. Lost a pretty massive flip in the end for almost a million chips, but I'm not going to complain as I did win KK>AA earlier in the tournament which allowed me to get that deep in the first place! I think my play near the end got a bit slack as I was so tired from the night before. So I think I'll have to bear this in mind next time I think about having a heavy Saturday night out in town.
But anyway the main news after all the other random dribble! I managed to score myself a €1k package to the
Ladbrokes Irish Poker Festival
in October. This should be great fun and I can't wait! Ant recommended that I try my hand at satelliting into the tournament earlier on in the week, so I played the €109 freezeout final tonight on Ladbrokes. But my god, it was a bit of a sweat..
From 1/14 with a massive chip lead I thought I'de just be able to fold my way into the money. As the final table came I was still 1/9 but others were catching up. By bubble time the pressure was really on as I had dropped down to 5/6 with 5 packages up for grabs. I managed to slowly rebuild my stack up and as one of the shorties busted KJ beaten by AQ I secured the package.
I literally can't wait to go. Other than DTD it's going to be my first proper live deepstack tournament. If anyone else is interested in going say on the blog and we can meet up. It should be sick. I can't wait! Now I just need to ship the main event for €100k first prize! That would be nice..
I'm playing my schedule again tomorrow night and I'll do an early afternoon session on Tuesday as I need to be up early on Wednesday to drive to London! Hope all is good at the tables! Speak soon!