...And £74 profit to show for it. Oh dear oh dear lol. Well I guess profit is profit, but that's hardly ballin' out of control now is it.
This week I really tried hard to get into a good grinding pattern. My computer has yet to arrive, despite being promised 3 dates prior to this, so I'm still stuck on my little old laptop with a broken screen. Not that that's stopped me anyway!
I tried to copy who I consider to be some of the best MTTers and sickest grinders in the industry this week. From Thursday through to Sunday I registered tournaments from 5pm-2:30am and finishing with some hyper-turbos at 4:30am. The hours were long but things were looking up. I don't believe I ran too well during the time period.
I did manage a few scores though, most notably a 6th place finish in the stars $50/$40k gtd for just over $2k despite entering the final table as 2/9 where $8k was up for first place. But the cards weren't too friendly with me on this occasion.
I also managed to get 4 final table bubbles, 2 in the fifty-fifty, one in the $50 6-max on stars and one in a $5r (with a 20th place in the same tournament as well). I also managed to get a 6th in the $14 6-max hyper-turbo for a few pennies.
Regardless, I think I ran pretty bad at some crucial times pretty consistently this week where a flip or two could have left me up around $10k. For that reason, I'm pretty happy I effectively broke even for the week. Although I wouldn't have minded a breakthrough score!
Despite all this, you might ask how I'm not rolling in profits. Well in 4 simple letters, F-T-O-Ps. Or as I like to phrase it F-O-A-D (fuck off and die). Haha, Ok that's a little harsh. I really enjoyed the series on a whole. I got off to a good start in FTOPs 1 but that was my only cash. I build some monster stacks in other events including the $640 main event where I managed to grind my stack up from 7500 starting stack to 56,000 but bust slightly before the money when my JJ was no match for the monstrous A7. To be fair, I kind of like how the guy played his hand given our dynamic, but whatever, it sucks to get so deep and see no return especially when there is $513,000 for first place!
...What I'd do with that kind of money...hookers...coke...hahah I kidddd!
I think despite all this, and probably tonight where I ran like the crap a piece of shit would crap out, I really enjoyed the grind. It's pretty fun playing long hours and going deep lot's. Final table bubbling isn't as bad as it is when you play casually as you know that there will be another opportunity just round the corner anyway. I also think my games improving quite a bit too which I'm happy about and generally feel quite content with life.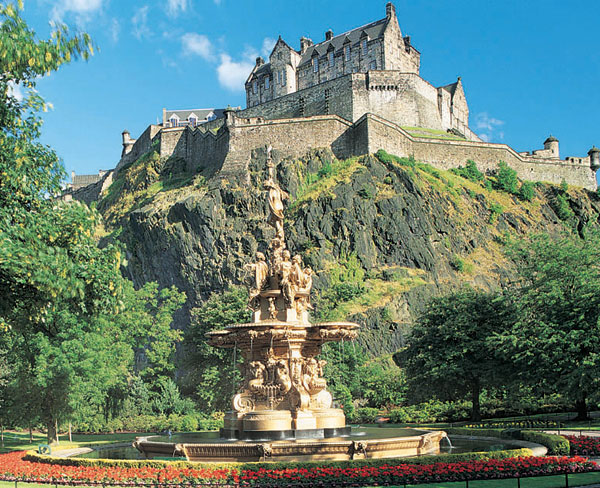 Onto this upcoming week. Well I'm heading up to Scotland to play UKIPT Edinburgh which should be fun. Since Vegas I really love playing live deepstack events. I'm playing day 1b which is on Friday with a few friends including Chud (house-mate from Vegas) and Ledders (online pal). But I'm heading up on Tuesday to chill with my dad who lives there, get some drinks in and enjoy the fringe festival.
I'll be staying up there from Tuesday night through to Monday morning where I'll be getting a train down to London and flying off to Turkey for a week on an all-you-drink holiday package with some friends from school. Should be fun...
If anyone is remotely interested in how I do in UKIPT Edinbugh, I will be updating my twitter with my stack size periodically.
Until next time, good luck at the tables all!